mice & Rats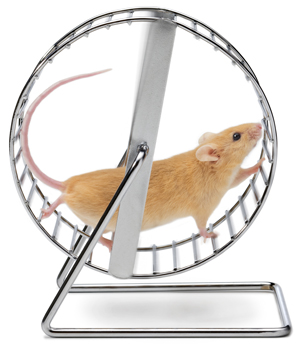 Urine Off Multi-Purpose Odour and Stain Remover by Bio-Pro Research is a chemical free urine cleaner that uses high-performance bio-enzymatic technology specifically formulated for the removal of urine - a must-have for pet owners or those looking for a cleaning product that will remove all traces of urine and other bodily fluids from pet mice or rats.
Human urine and animal urine have different compositions and dilution levels. It is due to the complex make-up of urine that it requires an enzyme-specific product to break down the components of urine and other bodily fluids. Please click here to learn more about urine.
Pet mice and rats are housed in cages where they eat, sleep, play, and deposit waste in a contained area, making it imperative for their owners to keep the area the clean. Mice in particular, urinate constantly to lay trails which they can follow later. Mice or rats living in a cage will generally toilet in one area which will need to be cleaned daily. Uric acid has the ability to damage materials including metal if not completely removed.
Features & Benefits
• Works on new and old stains, removing odour & old urine deposits
• Removes urine odours and stains from enclosures and prevents damage to materials caused by uric acid
• Keeps cages clean and fresh smelling
• Gets rid of stains on carpet and other surfaces which is important if your pet is allowed out of its cage on occasion
• The only urine odour and stain remover that carries the Seal of Approval from the U.S Carpet and Rug Institute
• Work on faeces, bile, blood and other body fluids including organic stains.
• Effective on hard and soft surfaces, including hardwood floors, grout, fabric and upholstery, tile and carpeting which is important if your pet is allowed out of its cage on occasion
• Contains NO alcohol, peroxide or bleaching agents.
• Safe to use around people and pets
• Use with Urine Finder Mini-LED Inspection Light to find the source of invisible odour
Applications
• Cages
• Around the home
• Flooring including carpet, wood, laminate, tiles and more